Follow the true stories of how 3 mothers cook balanced meals for their families that are simple, tasty as well as complete.

The Balanced Bowl should consists of...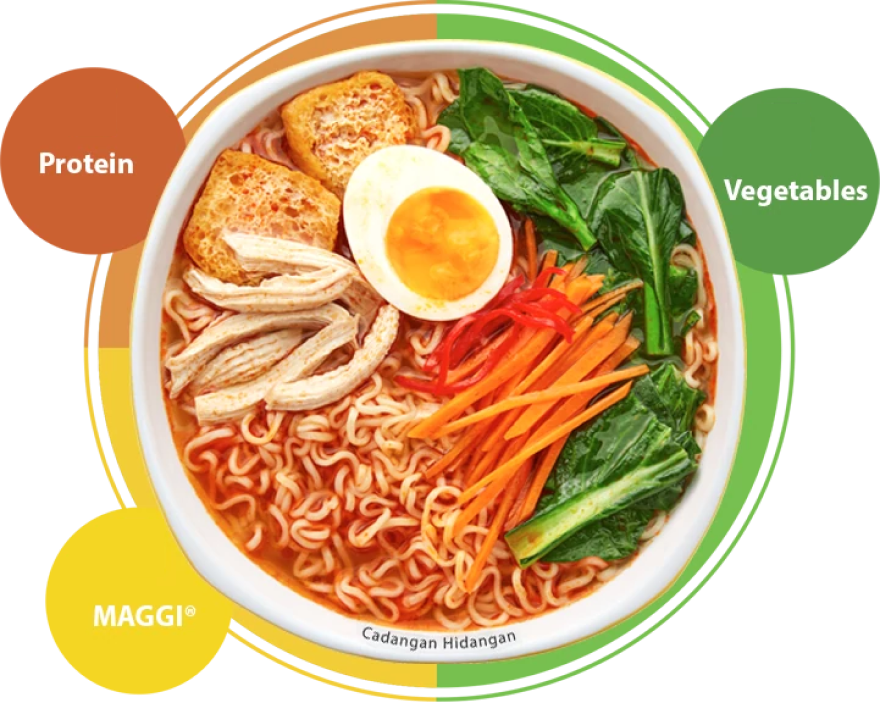 MAGGI® Kari
Delicious curry made from a blend of 12 spices and real chillies, slow cooked until pecah minyak. Best enjoyed with our springy noodles made from Australian wheat.
MAGGI® Ayam
Made from a unique blend of spices, this tasty noodles comes complete with soup that captures the taste of real chicken.
MAGGI® Tom Yam
Cooked with aromatic lemongrass and kaffir lime leaves, and a blend of real herbs & spices for a greater aromatic Tom Yam sensation.
MAGGI® Asam Laksa
Capturing the real taste of Asam Laksa, this delicious noodles tantalizes the taste buds with its unique blend of spices and real chillies in its tangy fish broth.