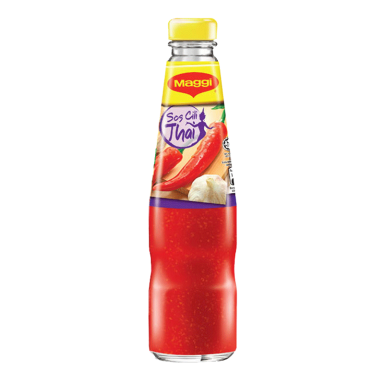 The Way to Spicy Perfection with MAGGI® CHILLI SAUCE - THAI. Enjoy authentic Thai flavours with this sweet and spicy flavoured sauce. A dash of this sauce will turn your dishes into a tasty and flavorsome meal.

Ingredients
Made with fresh chillies from the local farm
Sugar/Brown Sugar, Vinegar, Chilli [Fresh Chilli (3%), Chilli Paste, Dried Chilli], Garlic (4.3%), Salt, Tomato Paste.
Contains Thickener As Permitted Food Conditioner.
All additives are of plant origin.