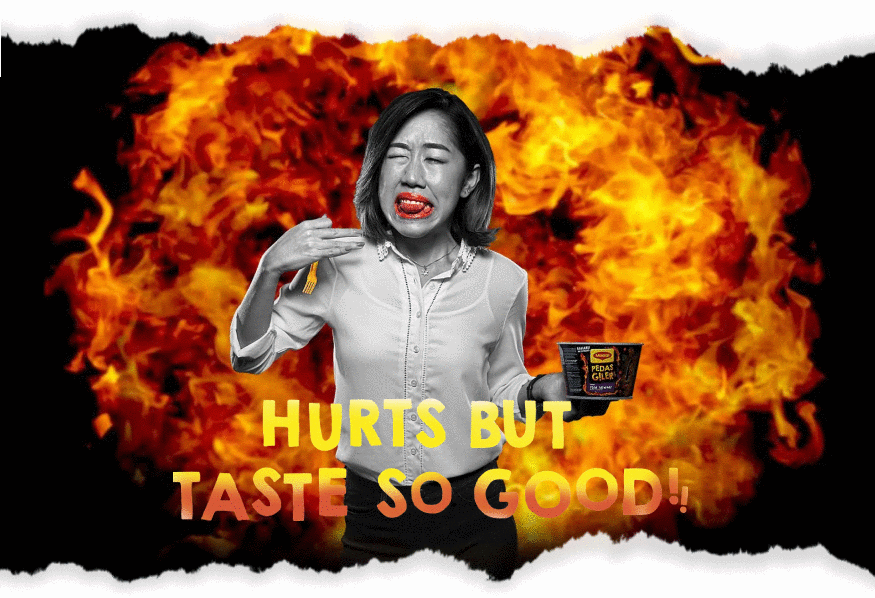 A straight face challenge done by many, even the social media stars and celebrities went for it.
What about you? Watch these videos before you take a plunge into this fiery-hot madness!

Many have tried it! Now, it's your turn to 'CONTROL MACHO'. Gather your family and friends and rise up to the challenge!
MAGGI Pedas Giler Keju Meleleh Challenge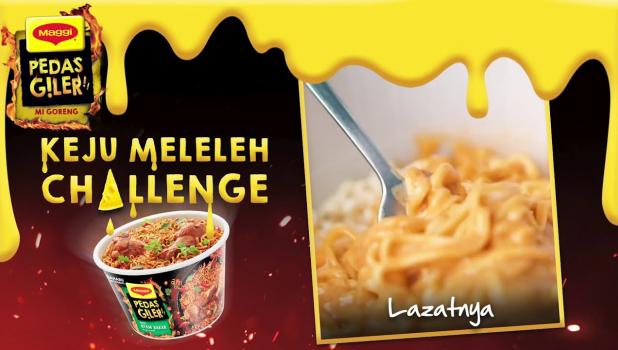 Activate videos
The following function is not part of the MAGGI website. Please note that by confirming the dialog, data can be transmitted from you to all social plug-in providers integrated into our website. You can find out which data is used for which purpose in the data protection conditions of the respective provider on their website. By confirming the dialog, you agree to this data transfer.
Take on the Keju Meleleh Challenge!
#MAGGIPedasGiler #KejuMelelehChallenge